Posted by Doug on April 10, 2012
Get free Commercial Inside Hangers when you order 6" Roll Form Commercial Box Gutters and Commercial Downspouts
That's right...Order 6" roll form commercial box gutters and commercial downspouts and we'll throw in the commercial inside hangers for free. Act Now, offer valid through May 5, 2012.
Posted by Doug on April 3, 2012
Save Now! No up-charge on ES-1 Wind-Tested Metal Products
Some projects require ES-1 Qualification verifying that is was fabricated to ANSI/SPRI wind-tested standards and we are a ES-1 Qualified manufacturer through the NRCA. So for a limited time only, we're waiving our typical 20% ES-1 up-charge on your required ES-1 orders. Act now, offer valid through May 5, 2012.
Don't forget that "we'll go to any length for your business." We offer commercial gutters, commercial downspouts, commercial box gutters and high-end residential gutters and residential downspouts and more. Flat sheets of metal available too.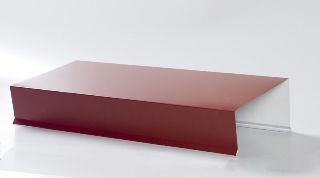 Posted by admin on June 22, 2011
We at Viking Metal Products are so pleased to announce our new website that launched today. We're always looking for ways to serve our customers, whether commercial or residential, large or small, better. Our biggest steps toward serving our customers better was moving into an expanded 31,680 square-foot facility in 2009 and continuing to work with premier metal manufacturers and distributors. In addition to our new website we will begin to communicate to our customers on a regular basis through our blog (called Doug's Blog) as well as our soon to be released e-newsletters that will keep you apprised on specials, new products, upcoming events, and more.
We've stood the test of times through the economic downturn in the residential and commercial housing construction market and we're still standing proudly to serve you better through 2011 and beyond. Thank you for your continued business and support.
Doug Craig, Owner, Viking Metal Products